Tooth holes are also known as a dental cavity, are tiny holes in the hard surface of the teeth, this hole are a result of bacteria on the surface of teeth creating acid out of sugar.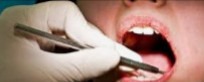 The bacteria form a sticky film known as plaque. The acids in plaque remove minerals from your enamel, thereby causing tiny holes in the enamel. Once the acid damage spreads into the dentin layer underneath the enamel, a cavity forms.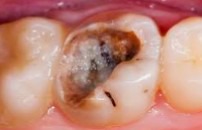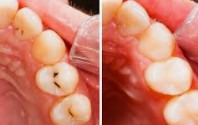 Below are ways you can treat tooth holes:
1. Wash your teeth very well with a brush.
2. Get a packet of cotton wool, 3 pieces of a toothpick, and ceramic gum.
3. Mix the ceramic gum together and use one of the toothpicks to remove the little dirt in the holes of the tooth.
4. Then clean that area of the tooth with the cotton wool and apply ceramic gum to it.
You can do it again when the gum removes.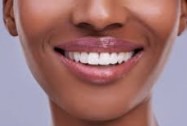 Other ways to treat tooth holes are:
• Brush with fluoride toothpaste: Regular brushing of teeth with fluoride help get rid of tooth holes and remineralizing enamel.
• Cut out sugary foods: To prevent tooth holes (cavity), stop consuming sugary foods in excess, sugary foods should be consumed moderately.
Don't consume foods that contain too much sugar throughout the day. Eating too much sugar makes your teeth not remineralize.